Martin Limbeck
Jöckern 6
46487 Wesel
Germany
Phone +49 2859 909920
Fax +49 2859 909920
www.martinlimbeck.com
contact@martinlimbeck.com
German Sales Tax ID: DE 156212954
---
A member of the following societies and associations: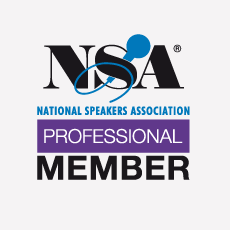 National Speakers Association (USA)
---
Club 55 – European Community of Experts in Marketing and Sales
---
BVS – Berufsverband Sprechen
(Professional Speakers Association)
---
BDVT – Bund Deutscher Verkaufsförderer und Trainer
(German Association of Trainers, Consultants and Coaches)
---
DVNLP – Deutscher Verband für  Neurolinguistisches Programmieren
(German Association for Neurolinguistic Programming)
---
SALESLEADERS
---
Licensing
Licensed for Insights MDI®
---
Web Design & Programming:
Localization Management: Lenssen Media, Esther Lenssen; Translation: Christian Villano
Fotos: © fotolia.de
---
Terms of Use and Privacy
Please note that these Terms of Use are a translation of our German Terms of Use (see "Impressum") that we provide as a courtesy to our English-speaking clients and visitors. The business location of the website and domain owner is Germany, and this website is governed by the laws of Germany.
Limitation of Liability
1. Contents of This Site
Martin Limbeck assumes no responsibility for the currency, accuracy, completeness, or quality of the presented content. Any liability claims based on material or non-material damages arising from the usage or non-usage of the information presented and/or from the usage of incorrect or incomplete information are strictly ruled out, as long as no willful or gross negligence on the part of the author has been proven. All offers are subject to change and are non-binding. Martin Limbeck expressly reserves the right to modify, amend, delete, or cease publication temporarily or permanently without notice.
2. References and Links
In cases of direct or indirect links to external websites which lie outside the author's area of responsibility, a liability obligation would come into force only in the event that the author had knowledge of the content and it was technically possible and reasonable to prevent its use in cases of illicit content.
Martin Limbeck expressly declares that at the time of the inclusion of the links, said links were free of any legal violations. Martin Limbeck has no influence on the current or future design or content of linked pages. For this reason he hereby expressly dissociates himself from all content of linked pages that were subject to change following their inclusion. This applies to all links and references included in the Internet service in question as well as third-party input in guest books, discussion forums or mailing lists created by Martin Limbeck. Liability for any illegal, incorrect, or incomplete content, and especially for damages arising from the usage or non-usage of such information falls to the provider of the website responsible for that content, not to the person merely referring to said content via the use of links.
3. Copyright and Trademark Law
The author strives to adhere to the copyright laws for all graphics, audio documents, video sequences, and texts, to use self-created graphics, audio documents, video sequences, and texts, or to resort to royalty-free graphics, audio documents, video sequences, and texts. All brand names and trademarks within the framework of the Internet service or those protected by a third party are fully subject to the provisions of the respective trademark laws and ownerships rights in force for each registered owner. The mere mention of a trademark should not be seen as excluded from the protection of third-party rights. The copyrights for published material created by the author remain solely with the author. Any reproduction or use of such graphics, audio documents, video sequences, and texts in other electronic or printed publications is not permitted without the explicit consent of the author.
4. Privacy
Should our site collect personal data (e.g. name, address, or email address), this will be done on a voluntary basis wherever possible. Offers and services will be provided, wherever possible, without requesting personal data.
It is strictly forbidden for third parties to use the contact information published within the obligatory legal notice for purposes of disseminating information and advertisements that have not been explicitly requested. The website providers expressly reserve the right to take legal action should they receive such unsolicited advertising information, e.g. spam. To view our Privacy Policy, click here.
5. Applicable Law
The laws of the Federal Republic of Germany are the solely applicable laws.
6. Special Terms of Use
As far as special conditions for individual uses of this site apply that are different from items 1 to 4 above, such conditions will be specifically stated as and where needed. In this case the special terms of use for each individual case apply.
These terms are also applicable to the following Facebook pages:
https://www.facebook.com/hardselling.experte
7. Liability for Links
Our website contains links to external websites over which we have no control. Consequently we cannot be liable for these external contents. The owners or providers of these external websites linked to are responsible for their content. The pages linked to were checked at the time of inclusion for possible legal violations. No illegal contents were found. A permanent control of the pages linked to is unfeasible without concrete evidence of a violation. Upon notification of violations, we will remove such links immediately.
Sources: Privacy Statement for the Use of Google Analytics, Privacy Statement for the Use of Google Adsense, Privacy Statement for the Use of Goggle +1, Privacy Statement for the Use of Twitter