In this book, bestselling author Martin Limbeck offers us a behind-the-scenes glimpse: Through numerous biographical episodes he chronicles his rise from an average guy to an exceptional sales professional, from a loser to a millionaire, from a nobody on the campground in coal country to a star on the international speaking scene.
Candid like no other, he tells of the envy, conflicts, competition, self-sabotage, selfishness, false friends and challenges he had to overcome. A tenacious approach to obstacles in his path is his success formula for a fulfilling life – a heartening example urging readers to forge their own path and never give in.
Get yours now!
---
Endorsements
»This book will help you to understand the principles that lead to success and significance and encourage you to achieve important things in your life.«
Nido R. Qubein, President, High Point University
»This book will inspire you to overcome every obstacle on your way to success–no matter where you are today.«
Brian Tracy, author of The Power of Self-Confidence
»By choosing this book, you've joined the ranks of those who aim higher, work harder and live fuller lives. I commend you for your decision.«
Mark Sanborn, author of The Encore Effect and You Don't Need a Title to Be a Leader
»An inspiring book with great tips and advice for real life. I very much enjoyed reading it. It's Martin Limbeck at his best–straightforward, focused, with ambition and drive.«
Markus Zimmermann, International Managing Director, Softub International, Switzerland
»An entertaining and motivating read. An inspiration for anyone on their way to success, whether in sales or other disciplines of the business world.«
Frederic Lanz, Vice President Marketing & Sales, Kemppi Oy, Finland
---
International Bestseller
---
Sneak Peek: Foreword to Chapter One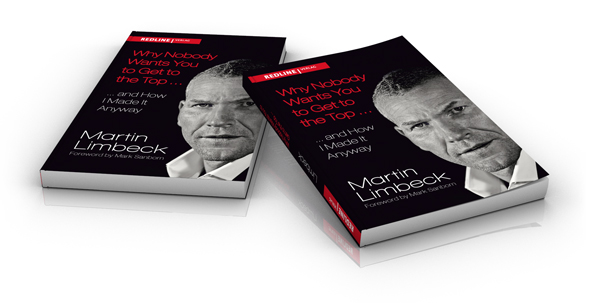 Click here for a reading sample
---
Promotion
To download a 3D or flat cover image, just click on the links below.
---
Product Details
Paperback
Format: 200 pages, 5.8 x 0.5 x 8.3 inches
Publisher: Redline Verlag (November 20, 2015)
Language: English
ISBN-10: 3868816119
ISBN-13: 978-3868816112
Kindle (E-Book)
File Size: 532 KB
Print Length: 200 pages
Publisher: Redline Verlag; 1st edition (November 20, 2015)
Publication Date: November 20, 2015
Sold by: Amazon Digital Services, Inc.
Language: English
ASIN: B017UVK9NY